Mark began his career in the financial services industry with A.G. Edwards in 1994 as an investment broker, choosing this industry based on a desire to help people avoid the missteps and maximize the opportunities of investing.
"I remember my father telling me a story about his experience in the stock market. He'd lost a large sum of money in the market in 1968. He was successful in business but not in investing, and he said the reason he lost that money was that he didn't get good advice. The only thing I could think about was how that could have grown into a life-changing sum of money today. Once given the opportunity, it became my mission to be an advisor people can trust."
- Mark Palios, CFP®
After more than 15 years with A.G. Edwards, Mark chose to join Raymond James in 2008 because the firm's "client-first" values reflect his own. With Raymond James, he has the freedom to serve his clients' best interests above all else.
An involved member of the Huntington community, Mark is a graduate of the Leadership Huntington Program, and a former Vice President of the board of directors of the Leadership Huntington Foundation He is a supporter of the Huntington YMCA and Moonjumpers Charitable Foundation. He lives with his wife and three sons in Bay Hills.
In an effort to stand out from our competition and provide the best advice Mark can to our clients, Mark has earned the widely recognized CERTIFIED FINANCIAL PLANNER™ certification. He says the most important thing on his business card is not his title, but the three letters that prove that he has demonstrated competency in all aspects of financial planning. As a CFP® professional, Mark is required to complete continuing education and development courses, and to uphold the high ethical standards set forth by the CFP Board.
Raymond James is not affiliated with the above organizations and/or charitable causes.
Certified Financial Planner Board of Standards Inc. owns the certification marks CFP®, Certified Financial Planner™,

and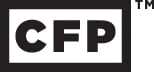 in the U.S., which it awards to individuals who successfully complete CFP Board's initial and ongoing certification requirements.
---
Twenty years from now you will be more disappointed by the things that you didn't do than by the ones you did do.
Mark Twain